Broken down in Winchester? We can recover you from virtually any situation.
RD Avery have been recovering heavy vehicles in Winchester since 1983. We have a fully equipped HGV recovery and roadside fleet based near Winchester, ready to recover trucks, bus/coach, low-loaders, tankers, boat trailers - whatever you need help with. We operate on and off road in any condition in the Winchester area.
ROADSIDE ASSISTANCE Winchester
As a first port of call, our trained roadside response technicians will get to you quickly wherever you are in Winchester and troubleshoot your problem. Where necessary coordinate recovery efforts with our 24/7 recovery operations centre.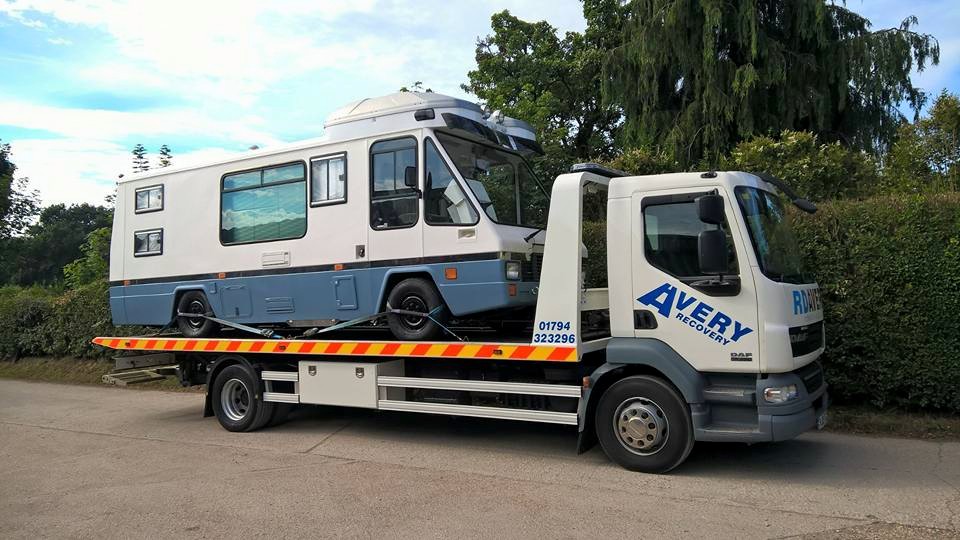 LIGHT VEHICLE RECOVERY Winchester
We can recover anything from mopeds, motorbikes, delivery vans, motorhomes, ambulances and other private or light commercial vehicles.
Heavy Vehicle Recovery Winchester
We regularly recover heavy goods vehicles including lorries, plant, buses and coaches from road or off-road situations in the Winchester area.
ROAD Incident SUPPORT Winchester
As a longstanding partner of the police and official agencies, we are able to bring leadership and management to road-based incidents in the Southamspton area.
Bus & Coach Recovery Winchester
We service some of Winchester's largest bus and coach operators. We efficiently take expert care of passenger vehicles to ensure that our customers have their bus or coach operational again in the quickest possible timeframe.
Low Loader RECOVERY Winchester
Where required, we can provide complete vehicle uplift and transfer to nationwide destinations or place of repair with our specialist low loader support vehicle.
Off Road Recovery Winchester
Our all-terrain military spec twin Foden recovery trucks come into their own off the road. When environmental conditions make conventional recovery impossible, our specialist operators will provide a solution in the most complex of situations.
Dangerous Goods Recovery Winchester
All of our heavy recovery operatives are fully ADR trained to handle dangerous goods. We take care of customers with chemical, liquid and gas loads as well as all manner of dry goods who have broken down in Winchester.
HGV FLEET SUPPORT Winchester
Operate a or national fleet of trucks or commercial vehicles from Winchester? We provide comprehensive solutions for commercial fleets including recovery and commercial vehicle maintenance. Let us quote you for as single integrated support solution for your fleet!